Post by SeReN on Nov 1, 2007 14:09:27 GMT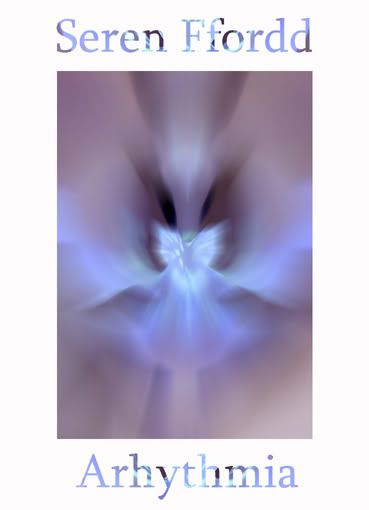 Arhythmia: Recorded July 2005. 70.05 mins
Released on the Umbra label under catalogue number Umbra 044.
When I had been recording in the late 1970's and early 1980's I had experimented with tape loops, creating rhythmical sounds that flowed around each other, patterns without beat. I also enjoyed turning the tape over so the sounds played backwards.
Using a reel to reel I added a switch into the erase head so I could turn it off and allow slow build up of sound over a period of time on really long loops. I would record these sounds onto a four track cassette portastudio and keep mixing them until the sounds washed and moved through each other creating dark soundscapes.
Arhythmia was my first foray into recreating these experiments with a digital recorder, having realised some of the possibilities of the modern technology.
Cycles, patterns and rhythms, the world is full of them. Not the steady beats prevalent in most music, but subtle interlocking rhythms that dance and move through each other. The daily cycles of the tides and the monthly phases of the moon, stellar precession and the turning of galaxies, the pulsation of neurons, blood and breathing.
Arhythmia is an exploration of rhythms that can be heard and felt but not danced to. Patterns and movements of Sound that draw the mind and spirit into other places of dreaming.
Arhythmia received the following review on electroambientspace in 2006.
Seren Ffordd "Arhythmia"
(Umbra, 2005)
1 track, 70.05 mins
Interestingly with a title like Arhythmia, the artwork on the front of this one looks much like the inside of a heart valve, albeit softened in both texture and color. As for the music, hopefully it won't give you any cardiac trouble. Darker and more experimental than his other discs, here Seren Ffordd takes us into what he calls "an exploration of rhythms that can be heard and felt but not danced to." Rumbling and churning sounds are joined by a steady rain in the background. Seren Ffordd notes that the music is divided into five parts, although it plays as a single track. The movements are distinct and easily identifiable. The rain and rumbles fade away and are gone within 15 seconds of the start of part II, which takes a long slow descent to parts unknown. It plays like an infinite downward spiral, a rather creepy but cool effect. Unusual brushing sounds pan back and forth forming a unique percussive element. Its clear by this point that the disc is more sound collage than music in the conventional sense. Metallic bells ring out to start part III, and we breathe a sigh of relief as the ominous rumbling drones from part II gradually disappear. Though still quite stark and minimal, this part is bright and cheery by comparison. Part IV swirls similarly to part II, though in more of a holding pattern than a deep dive. I'd call it grey noise rather than white. This one plays like a blank canvas for your mind to imagine various subtleties that may or may not be there. The last part follows a similar pattern, creating another unique sound world to explore for the last 15 minutes before coming back to reality. Arhythmia is daring adventurous fun.
This is not music to relax to. Both I and a couple of friends thought we would be able to drift off to sleep listening to this but we were wrong! After about 50 minutes I found myself really tense and thinking "I will listen to all of this if it kills me" and I was unable to sleep all night. It's not disturbing, chaotic or even grating sonically, but it sort of shifts the body into another space in the same way music often shifts our emotions or thoughts….just not in a way that is expected or regularly experienced.
It got a bad review in Editions – the reviewer only got the CD without any cover and so had no idea what was coming or what it was about. He said it gave him a headache so he turned it off. In a way this showed the music actually worked in the way I had intended.
Still available in the Umbra edition from Oophoi via the
www.deeplistenings.net
website.
The cover art for Arhythmia is my own design.