Post by SeReN on Feb 10, 2008 16:23:22 GMT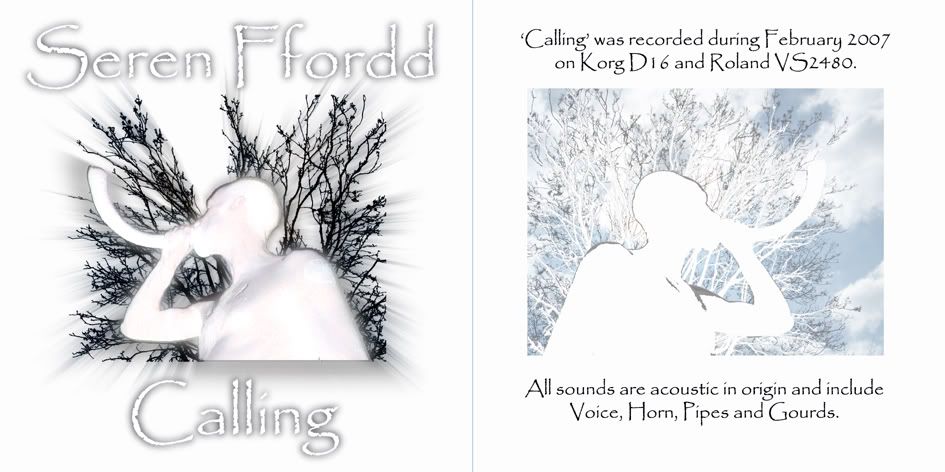 Calling: Recorded in February 2007. 68 minutes.
I attended a series of 5 weekend workshops providing soundscapes for various meditations etc that the other people were participating in. All the sounds came from acoustic sources such as gourds, horn, singing bowls, pan and other pipes etc.
Some of these soundscapes were ethereal and dreamy; some were specifically dissonant and discordant, using (or misusing!) the instruments in ways that perhaps they were not intended to be played….. Calling was created as a third point between these two extremes and was used in the last workshops between sessions to keep peoples minds from wandering into 'daily' concerns as well as during some of the quieter moments in the sessions.
Calling was intended to be slow and meditative, something in the background that guided people's process without being overtly present and directive. Something with enough of an edge and dissonance to stop them drifting off away from what they were supposed to be doing without grating or aggravating.
Recorded on the Roland VS2480 and Korg D16, using the various effects of both units through and across each other to layer the sounds for the final mix.
Calling is available directly from me for £10 inc Postage – either cheque or Paypal. PM me for details.