Aurora
Nov 4, 2007 16:21:19 GMT
Post by SeReN on Nov 4, 2007 16:21:19 GMT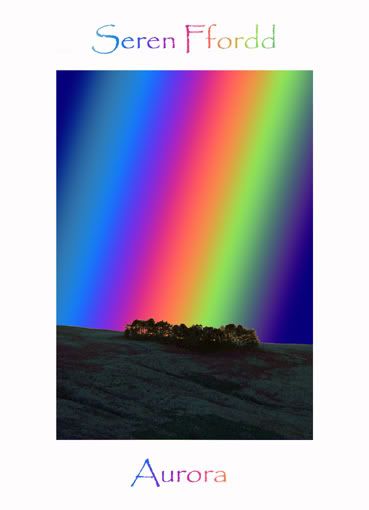 Aurora: Recorded in October2005. 23m02s.
Released on the Penumbra label under catalogue number Penumbra 022.
Aurora started as a companion piece recorded at the same time as 'A Melancholy Light' which was not included on the release and was called 'Into a Deeper Shadow'. This used the same simple structure but had a slightly different intent. Having spent some years working in a huge ancient and semi natural forest in North Wales, This was the slow journey into sleep, the movement from day into twilight and beyond into the colours of the night.
Something made me look at the piece again, dream with it and make it into something else. Aurora became a sort of homage to the electronic music of the early 70's that really inspired me and drew me into electronic music in the first place. Slow and dark, through which lighter tones and colours shimmer to the surface before drifting back into the darker tones again.
Aurora has no beats or rhythms to guide the ears, just tones and notes flowing out of the speakers and back into the silence.
This was the last track I recorded using the borrowed Yamaha keyboard…..
Aurora received the following review on electroambientspace in 2006.
Seren Ffordd "Aurora"
(Penumbra, 2005)
1 track, 23.02 mins
Before discussing the music, I have to say how much I love the beautiful colors in the artwork, both on the CDR and the insert card. A brilliant, brighter-than-life rainbow beams down over trees on the front, and the CD itself is adorned in soft wonderful shades of blue and indigo, one of my favorite color combinations. It is a good pictorial representation of the ethereal music. Barely audible at first, a low drone fades in, then a lower note wavers ominously over that. The sound seems to vibrate the speakers even at low volume, but the vibration is inherent in the sound itself. This is deep dark stuff to begin with, but the disc does brighten as it goes. Slow washes of sound gently cascade over one another. Although the sound remains tinged with darkness throughout, there is enough light for you to see your way through. Darkly relaxing stuff.
Aurora is still available in the Penumbra edition from Oophoi via the
www.deeplistenings.net
website.
The cover art for Aurora is my own design.