Post by SeReN on Nov 4, 2007 16:18:42 GMT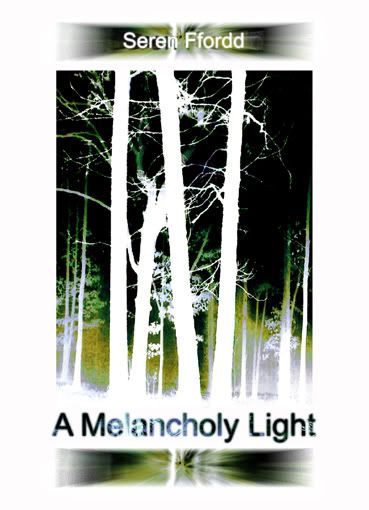 A Melancholy Light: Recorded in October 2005. 23m32s.
Released on the Penumbra label under catalogue number Penumbra 018.
A Melancholy Light came into being as a quest to make something that was purely musical while still being atmospheric – no synthesizer style effects beyond echo in some places. I was inspired by the slow, sonorous tones of David Darling's 'Cello' CD, simple, quiet and yet deeply effective – almost meditative. The Cello is the only instrument I would have loved to learn how to play properly.
A Melancholy Light uses few notes, no more than 3 at a time and some are almost a minute long, the textures and phrases weaving through each other. There are 3 distinct sonic movements to the piece, each lending their theme to the overall sound.
I had worked for a number of years in a huge ancient and semi natural forest and the title refers to the point in the day when it becomes impossible to tell what is colour, what is tone and what is light, what is shadow? I wanted to portray something of the moments where the colours of day met the shadows of night on an equal footing, when time and space could stand still and become undefined, like a doorway into somewhere else, until something, like a Heron would glide past and made the world solid again. I would have loved to be able to play this music, at that time - into the merging worlds of Twilight…
A Melancholy Light was reviewed on electroambientspace in August 2006.
Seren Ffordd "A Melancholy Light"
(Penumbra, 2005)
1 track, 23.32 mins
Inspired by David Darling's cello, Seren Ffordd explains that he intentionally used notes quite sparsely here, no more than three at a time. Gearheads will be glad to know that he listed exactly the equipment used. The music is subdued as the name implies, but not altogether sad. One can easily imagine this as the soundtrack to a dramatic film. All the elements are there, including a cohesive central musical theme, a strong emotional component, and an orchestral feel. At 23 minutes it is over too soon, but the journey is nice while it lasts.
e/I magazine also reviewed A Melancholy Light:
"Less known artist Seren Ffordd offers perhaps the most impressive contribution to the Penumbra series with A Melancholy Light. Spanning only twenty three minutes of listening time, this release pulls off a minor miracle: swirling and lugubrious indeed, but also reveling in its wonderfully noisy, sine-wave-centric buzz and fuzz. This is a kind of low-fi drone music for the new century: mournful, affective, but loaded with poly-frequencies. Wet and dry reverb contort the raw din but beyond the sonic theatrics is a sense of subtle purpose and the end result is, indeed, outright melancholy, a half-lit spiral of fading luminosities that capture the essence of the penumbra's shadowy presence. The bands of creeping light extend and are extended".
Penumbra was Oophoi's idea to gather and release shorter pieces of ambient music next to the full length Umbra albums – something more akin to the LP length tracks on vinyl releases. The original version of A Melancholy Light was 35 minutes long, but for the Penumbra release I edited out a 13 minute rhythmical section that was based on a 17 beat pattern.
A Melancholy Light is still available in the Penumbra edition from Oophoi via the
www.deeplistenings.net
website.
The cover art for A Melancholy Light is my own design.